Pottery custom made for FUME' Bistro & Bar
Leo writes: I think most of us would agree that 2020 has been a crazy year! However, as a local potter it's been a perfect time to experiment with new designs and glazes. My past portfolio of work includes plenty of large-scale tile projects and tile tables, but I'm happy to be back working with functional pottery.
Most recently I was commissioned by Terry Letson, owner of Napa's FUME' Bistro & Bar, to design and produce over 300 pieces of pottery – including different shaped plates, trays, and coffee cups. Terry and I collaborated on the designs and he encouraged me to use a variety of my glazes. Having Fume' support a local artist during this challenging time has been much appreciated and is an example of what makes Napa such a special place to live and work.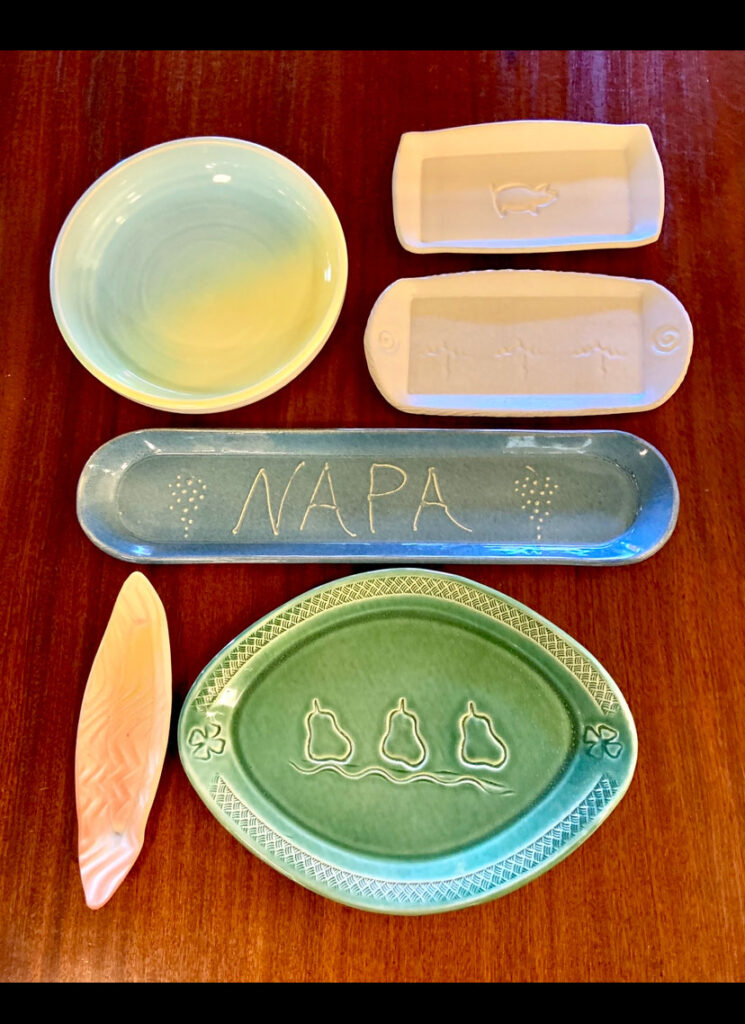 Custom pieces in use at FUME' Bistro & Bar add character and have been found more durable than commercially available alternatives.