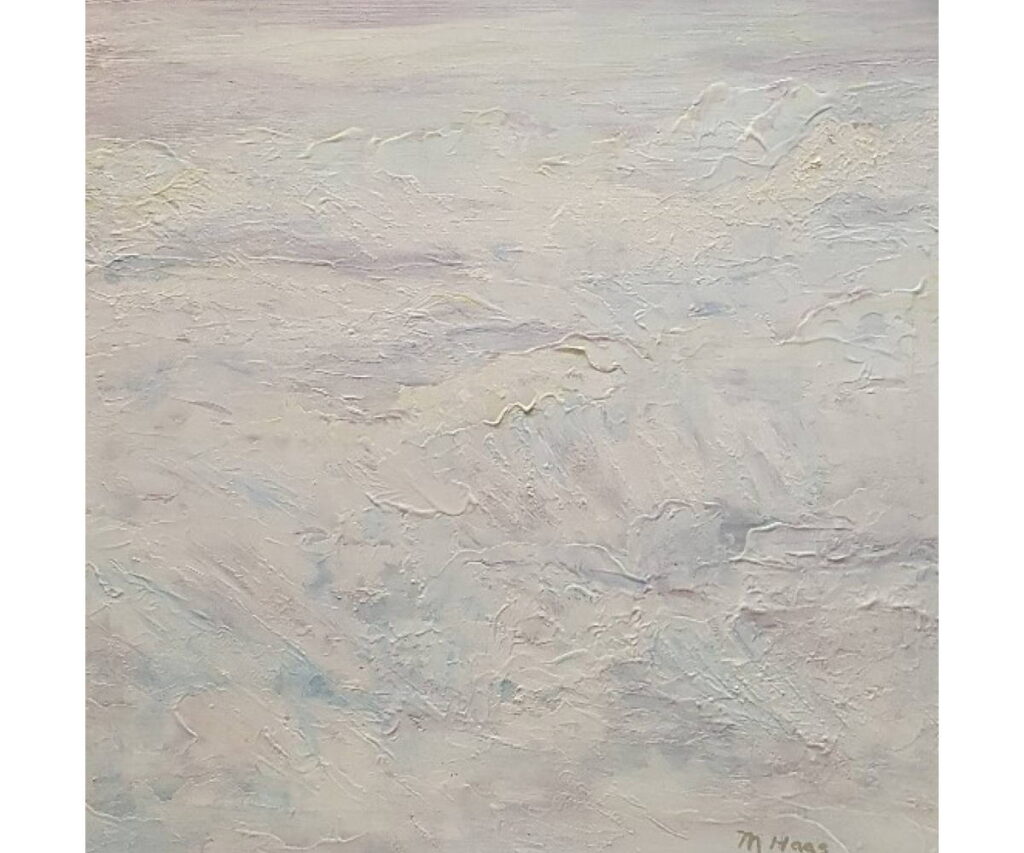 Recently sold, Rainbow Ice, oil, 12" x 12". Inspired by a trip to the glaciers in Alaska, Marlene was fascinated with the light reflecting from the ice texture.  She loves the light refractions glowing in the clear chunks of ice.
Marlene writes: I have been painting with watercolor for about 20 years.  Several years ago I took a few classes in oil from Cindy Taylor.  I was fascinated with the feel and versatility of the oil paint.  My go to learning subject is landscapes.  When I am confident with the medium I begin to explore abstracting landscapes, then florals and more abstract.  All my abstracts are based in nature.  I have had a love affair with nebulae and light refraction/reflection forever.  The colors of light and how it plays with shadows and prism colors never ceases to amaze me.  
During the past months I have been studying abstract expressionists, such as Jackson Pollack and Joan Collins and watching videos about abstract techniques through MOMA in New York. The research has revealed some interesting techniques to create texture and interest that are not always discussed in classes. I have begun to experiment with design texture on my own for special effects I visualize.
My work is at the ART GALLERY NAPA VALLEY, at 1307 First St, Napa, CA.. The new display has several very recent pieces , where I have incorporated some of these new discoveries and techniques.